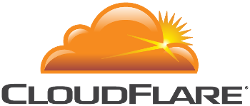 CloudFlare runs a globally distributed network with 23 points of presence around the world.
Once a website is part of the CloudFlare community, its web traffic is routed through our intelligent network. We automatically optimize the delivery of web pages so visitors get the fastest page load times and best performance. We also block threats and limit abusive bots from wasting bandwidth and server resources. The result: CloudFlare-powered websites see a significant improvement in performance and a decrease in attacks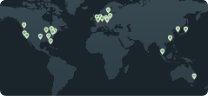 Global performance
With no configuration, CloudFlare's CDN caches content closer to visitors. CloudFlare also offers web content optimization that shrinks data, compresses images and optimizes for mobile devices
Additional analytics
Get insight into all of your website's traffic, including threats and search engine crawlers.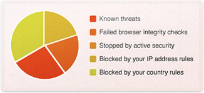 Easy website security
CloudFlare leverages a diverse community of websites to power a new type of security service. We protect websites from a range of online threats from spammers to SQL injection to full DDoS attacks
Apps marketplace
CloudFlare apps makes installing web apps on your site fast, safe and one-click simple
Simple setup
From start to finish, setup takes most businesses less than five minutes. Adding a website requires a simple change to a domain's DNS settings. No hardware or software to install, no need to change a site's existing code
Information from CloudFlare.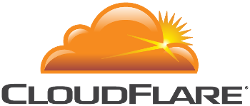 CloudFlare works on the network level. All you need to do is change your domain's nameservers, and it does the rest. CloudFlare supercharges your website's speed, performance and security – and many of the features offered are absolutely free to use. With all the great benefits which CloudFlare offers, we believe this service will be extremely beneficial to our customers, so we've included this extraordinary content delivery service in the cPanel control panel. All of our Linux shared hosting customers can take advantage of CloudFlare right now by simply enabling it in their control panel.
What are the advantages and benefits in using CloudFlare?
While all server-side applications continue to be run directly from our servers – because all traffic first goes through CloudFlare's network – it is able to offer increased security, speed and performance which will noticeable to both you and your visitors.
Security and Malicious Traffic Protection: All traffic going through the network is checked through its internal community database and external sources like Spam Honeypot to determine whether any request is malicious and should be blocked. From DDOS, Cross-Site Scripting or SQL injection attacks – CloudFlare's intelligent system knows what traffic is malicious and what isn't – and will take the appropriate action depending on the settings you choose. By default, CloudFlare will block most requests which have a high probability cause of being malicious. You have fine-grain control over this.
Increased Site Speed: CloudFlare has proxy servers located throughout the world with content being delivered to each visitor from the closest possible delivery route. Your visitors will notice a considerable increase in site speed and responsiveness because cached content will be delivered from the closest delivery point.
Increased Site Performance: As fewer requests are being handled by our servers, the overall performance of our servers (and your website) can increase.
Visitor Alerts: If CloudFlare detects your visitor has malware on their computer, it will alert your visitor about it and recommend them to clean up the malware. For added security the visitor will, by default, be asked to complete a CAPTCHA to access your website.
Detailed Traffic Statistics: CloudFlare offers fine-grained traffic data that completely replaces Awstats or whichever other statistics program you may use. Provided traffic data and analytics are neatly and smartly divided between bots, regular traffic and threats – and provides information on whose visiting your website based on variables like browser and country.
We've all heard of content delivery networks (CDNs), but just what are they? A content delivery network consists of a complex set of servers deployed across multiple data centres which are, as the name implies, used to deliver content on the Internet in a very efficient, performant and redundant manner.
If you use the jQuery library on your website and use the Google, Microsoft or MediaTemple CDN, you and your visitors are already benefiting from increased performance and reduced bandwidth overhead in doing so. CDNs deliver content from a data centre which is as close to the visitor as possible, so the jQuery library will be delivered to your visitor from the closest possible data centre. Even better still, if your visitor has already accessed another site using the same CDN, the visitor will already have a local copy which isn't re-downloaded — reducing the amount of requests the browser needs to make.

CloudFlare is also a content delivery network, but it goes much further. CloudFlare works on the network level and helps to speed up your website by storing copies of your site's static content and delivering this to your visitors through its distributed delivery network spanning 23 data centres worldwide. CloudFlare has 11 delivery points in the United States, 8 in Europe, 4 in Asia and 1 in the Oceania region.
Because CloudFlare can, at your choice, serve static content through its CDN — you can optionally choose for CloudFlare to also optimise the content it stores. CloudFlare can minify HTML, JavaScript and CSS code and can cache static content on its network for a set period of time which can help fully maximise your site's performance and speed.
eUKhost is pleased to have partnered with CloudFlare to integrate this service directly into our cPanel shared hosting plans. Our cPanel shared hosting customers can take advantage of what CloudFlare has to offer for free by simply enabling it within their control panel.
It's worth noting all of your server-side applications continue to be handled by our servers.