Re: UBUNTU ON ANDROID?
Well, if you have a high-specification smartphone you will also be able to dock your phone and use it as a desktop computer because it will switch to the Ubuntu desktop in this environment. I really hope that Ubuntu and Canonical are successful on the phone because they have shown a preview of some of the nice innovations that they've been working on. And of course, it has the familiar Unity user interface tailoured for smartphones and touchscreens.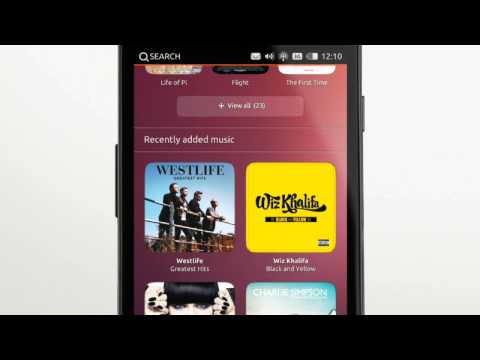 If there is a smartphone that is brought to market here in the UK, it'd definitely be something I'd want to consider for my next smartphone. I really like the thought of being able to dock your smartphone, plugging it into a monitor and having your smartphone transform into a desktop environment. Canonical has showed before that in the desktop mode, you can still send and receive text messages as they will be integrated into the Ubuntu desktop environment and the default messaging client.
More choice and innovation is great in the industry, and it's not just another 'platform' in the market: Canonical can bring something fairly new and fairly different to the marketplace. I really hope Ubuntu and Firefox OS for smartphones are successful. Just some advice for Canonical, do not make the mistake Google and their OEM partners have made concerning Android fragmentation. Ubuntu smartphones need a consistent user experience and the software updates controlled by you, not the manufacturers. What if a newer version of Ubuntu comes with some great new APIs that developers can take advantage of? If software updates are pushed by manufacturers, it can create the fragmentation issue so common on Android.
The only other concern I can think of is ensuring all software updates work across the wide-variety of hardware devices that may be running Ubuntu for smartphones. On the desktop, it is possible for Ubuntu to break compatibility with some hardware - whether Wi-Fi, graphics or sound card. We can't have this on smartphones.