Whilst the failure of server hardware or network components would take a standard hosting environment offline, our cloud environment has been engineered to specifically target these issues. This means our cloud hosting delivers predictable and consistent performance, all backed by a 100% uptime guarantee. Virtual machines can be migrated between the clustered servers that support the cloud in order to avoid any issues that have been detected, all whilst maintaining the state of your VM.
By leveraging the latest technologies and hyper-converged enterprise cloud design, we have produced a system that guards against everything from hard disk failure to an entire server failure. We can assure you that your mission-critical applications will be available 100% of the time and that downtime will be a thing of the past.
Using our simple cost calculator, you can quickly build and order a Hyper-V cloud hosting plan to suit your individual requirements.
Learn more about Hyper-V
No two clouds are equal
With our platform, you can expect a true cloud environment hosted on a redundant architecture to provide you with up to 100% uptime. While some cloud environments aren't always what they may appear to be, our cloud hosting platform utilises the latest technologies to provide you with a flexible environment where your virtual machines can adapt to changes instantly, all without any disruption to your service.

Our cloud hosting environment is engineered for uptime-critical, performance-oriented requirements and is perfect for hosting e-commerce stores, high-traffic websites, blogs and forums. Whether you run an online store, a web hosting company or a design agency, our cloud environment offers the rock-solid stability and resource scalability you need for your business.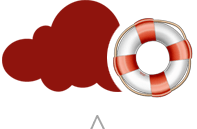 Disaster recovery in the cloud
A highly secure, redundant and hyper-converged architecture, hosted in ISO2000-, ISO9001- and ISO27001-accredited datacentres, protects your cloud virtual machines from hardware and network failure. Our facilities include diverse power, cooling and physical security measures to provide additional protection.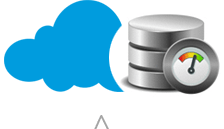 Superfast cloud storage
Cloud storage needs to be efficient and cost-effective and our cloud hosting offers multiple storage tiers for you to choose from, depending on the level of performance you demand. The flexibility of our platform enables you to alter the storage tier you need at any time as your requirements change, all without any disruption to your service.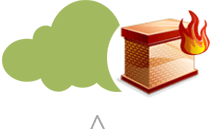 Industry-leading firewalls
Our partnership with Fortinet means we can offer you the best in application-aware firewall technology with FortiGate. Featuring an Intrusion Prevention System (IPS) and In-Flow Virus Protection, threats can be detected and isolated before they reach your server. You can also extend your office into the cloud with extensive VPN features.
Reliable backup solutions
Great backup options are available. For backups at the OS level, we use Continuous Data Protection (CDP) from R1Soft, which can back up your data to an offsite backup location, depending on the policies that you define. Veeam backups are available at the virtualisation level in a way that won't impact on your server's performance.