Customer Insights and

Case Studies
From small businesses to not-for-profit organisations, to large enterprises; at eUKhost, we cater for customers of all sizes and all needs. Whether you require a simple web hosting package or a large scale, bespoke IT solution, we have the facilities and expertise you need.

Below, you will find a selection of insights and case studies from existing eUKhost clients, giving you an overview of the solutions we provide and the benefits our customers receive.
RDL Corporation
"They're like an extension of my own IT support, they always go above and beyond." - Richard Bowman, IT manager.
RDL came to us at a time when it was planning a significant expansion. With that in mind, it had the intention of consolidating its many platforms into a single, more manageable solution that provided superior performance balanced with a reduction in costs.
From the outset, the importance of support to the client was made clear, with Richard Bowman, IT Manager, commenting that they, "don't like waiting for ages for a response and prefer fast support."
With our input, RDL has been able to reduce its overall IT spend from in the region of £400,000, to just £62,000, realising savings of 84.5%.
Expressing his gratitude for the support provided, Richard describes us as being an "extension of his own IT support", who go "above and beyond" to deliver a tailored solution.

Nexus Models
"A huge weight lifted off my shoulders, knowing if I am out on the road there is always somebody I can call no matter the time of day and that the server and website are monitored should there be any issues."
– Paul Gosling, Director
Nexus Modelling Supplies of Northampton provide a mail order service via their nexusmodels.co.uk website.
Nexus has always been branded as a 'model show' company and appears at all major model shows. The managed support we provide Nexus enables the client to spent time at tradeshows and exhibitions without having to worry about his website.

The Malaria Consortium
The Malaria Consortium is a leading not-for-profit organisation, specialising in the prevention, control and treatment of malaria and other communicable diseases among vulnerable populations.
One of the many challenges it faced was ensuring its IT systems were reliably available all over the world, even in remote places. We designed a hosted, secure RDP solution that enabled users to log on at any time, from anywhere in the world.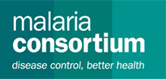 Our Accreditations


Committed to your data security