Windows SSD VPS.


Managed by Experts

With lightning-fast performance, backed by our 24x7 pro support and featuring the latest Windows Server 2016, our Windows SSD VPS plans are designed for real work.

View Plans Ask an Expert
30-Day Guarantee
Not happy? We will refund your plan fees, no quibble - just simple and fair.
MSSQL & ASP.NET
Perfect for developers, our VPS supports the latest versions of MS SQL and ASP.net
24x7 Pro Support
Available by phone, ticket or live chat, our team are on call whenever you need us.
Windows VPS highlights

Learn about what makes our managed VPS the No.1 choice..
Windows Server 2016
The latest release of Windows Server 2016 pre-installed, fully patched and ready to for you to start using immediately!
The Latest MS Technology
Ready to go with the latest .NET core framework and optional MSSQL. Need to run legacy applications? Then we have you covered with Classic ASP.
PHP7 & MySQL
Have the best of both worlds: run ASP.net and MSSQL applications alongside PHP and MySQL applications, such as WordPress and Magento.
Proactive Monitoring
In the event our monitoring flags an issue, our team is ready to respond. We will often fix a problem before you are even aware.
The Managed Difference
Our management is designed to be flexible and provides support far beyond that typically offered by other hosts.
Intel Xeon Processors
We only use Intel Xeon processors in our VPS, these provide class-leading performance helping ensure your server never skips a beat.
Lightning-Fast Storage
Pure enterprise-class SSD arrays across our VPS platform means lightning-fast data storage and retrieval and outstanding reliability.
More Resources
Our Windows VPS are designed for serious business. We purposely keep a low contention ratio, meaning more resources are available to your VPS.
Plesk
Plesk Control Panel (Optional)
Plesk makes managing your websites, databases, email and server security easy with a simple web based interface.
Full Administrator Level Access
Take full control over your servers and manages as you see fit, with administrator access there are no limits to what you can do with your server.
Unmetered Bandwidth
We don't limit your growth with artificial bandwidth limits, all we have is a simple AUP that is fair for all.
Advanced Backups
Choose our backup service and enjoy stress free managed backups with full control over the backup frequency, retention length and encryption level.
Why VPS?

Take control of your hosting...

With a VPS (Virtual Private Server), you get your own operating system and hosting environment dedicated to you, complete with unrestricted access. This makes Windows VPS a great choice for when you require more control and more resources or for when you no longer want to be limited by the restrictions of a shared hosting account.
VPS & Dedicated Servers Plesk Tour
Server Overview
See all the vital statistics regarding your servers, track resource usage, see software versions and view historical data all from one interface.
Fingertip Control
Simple navigation makes it easy to find the options you need – when you need them. No more hunting for options through endless menus.
Easy Website Site Management
Manage your websites and email from simple control panel that places all your sites in easy reach and show all you.
Security Manager
No more fiddly FTP, upload manage your files directly through your dashboard, simply drag and drop.
Backup Manager
Backup manager makes backing up your websites, email and databases securely easy and makes restor whole sites or individual websites a breeze.
Application Manager
Choose from over 200 pre-packaged applications including WordPress and Magento, even clone your application for easy development.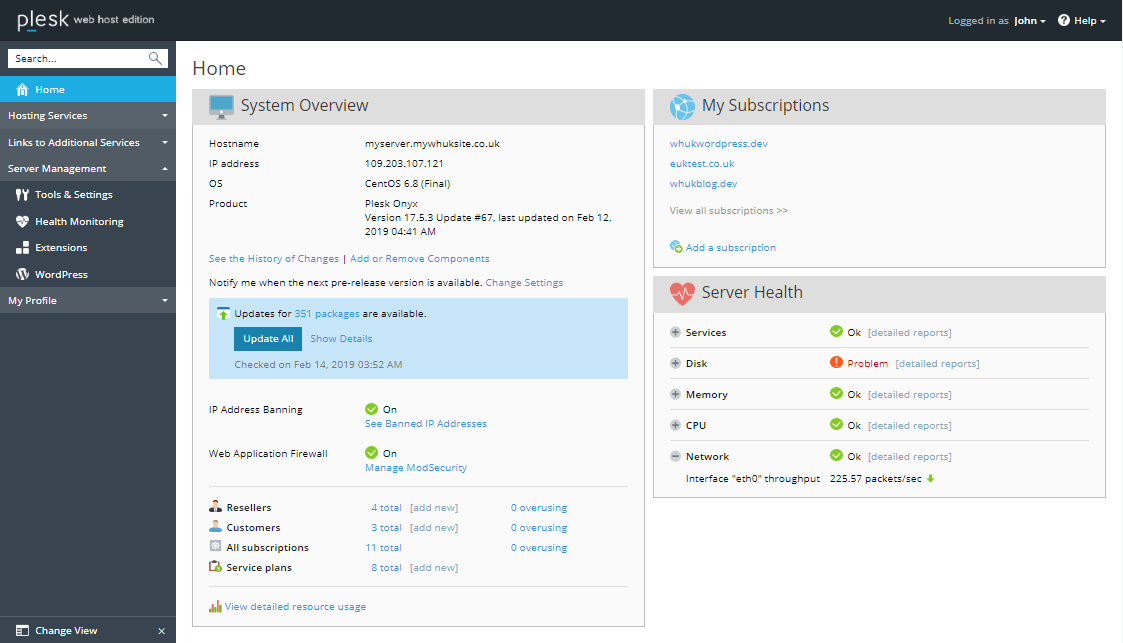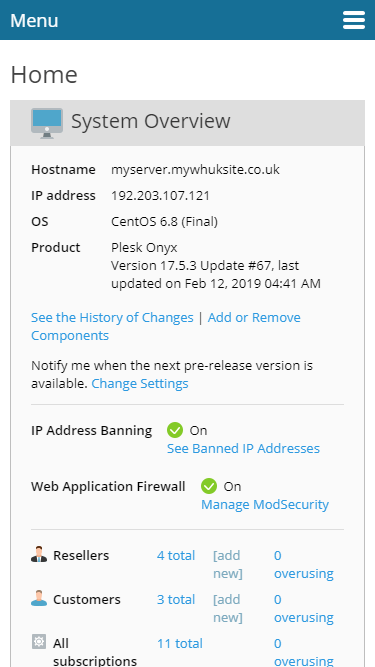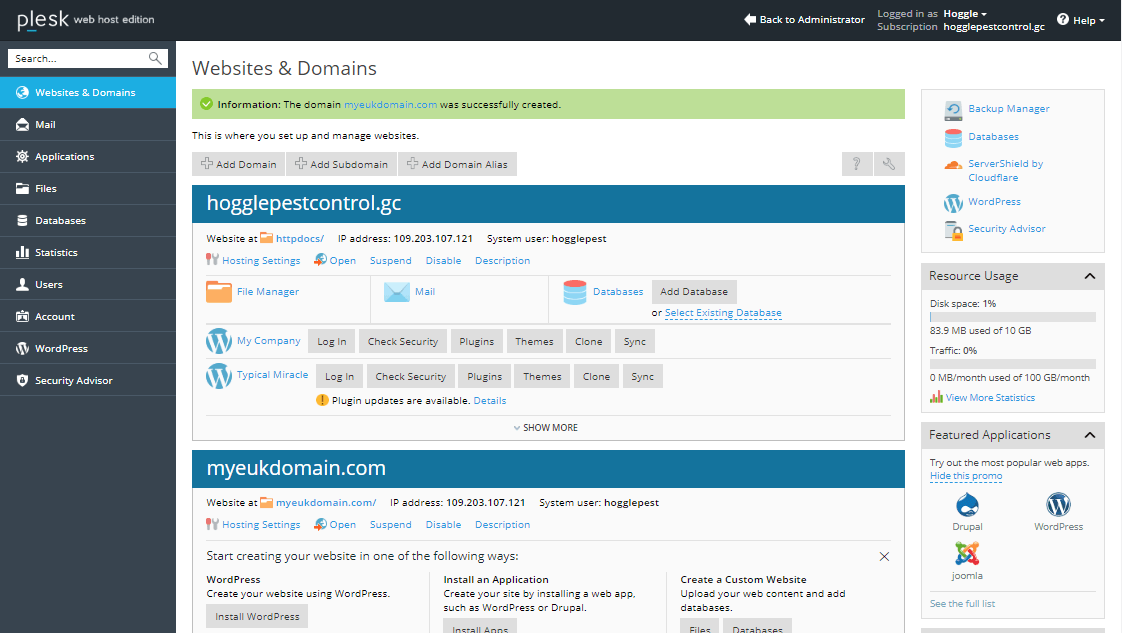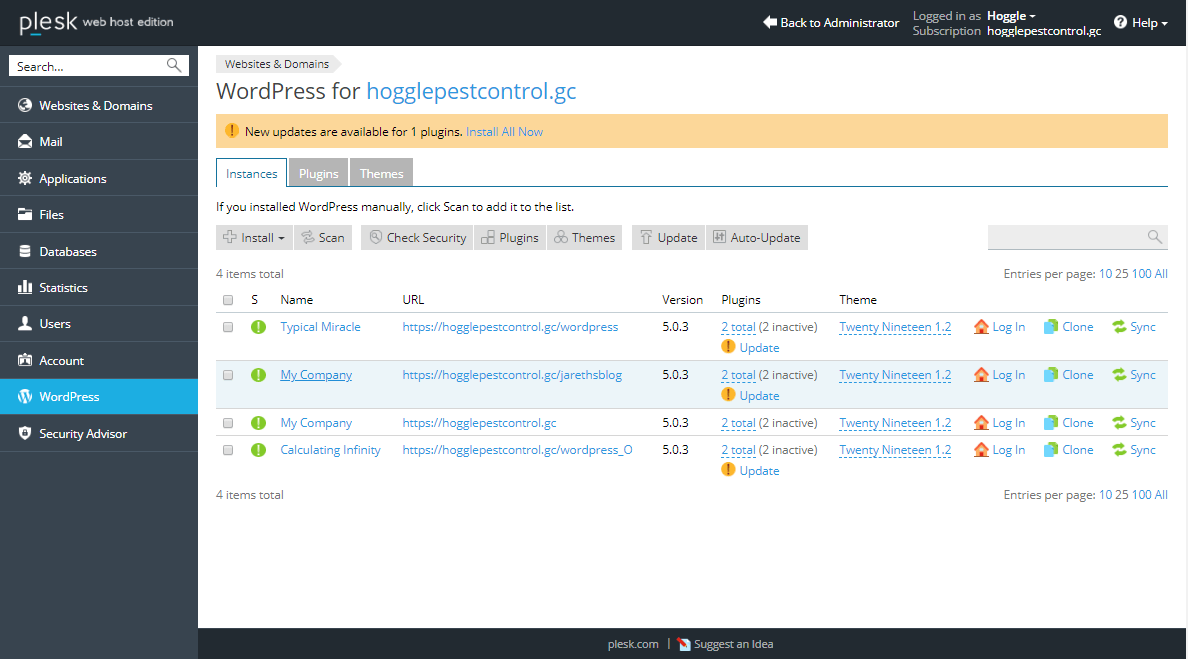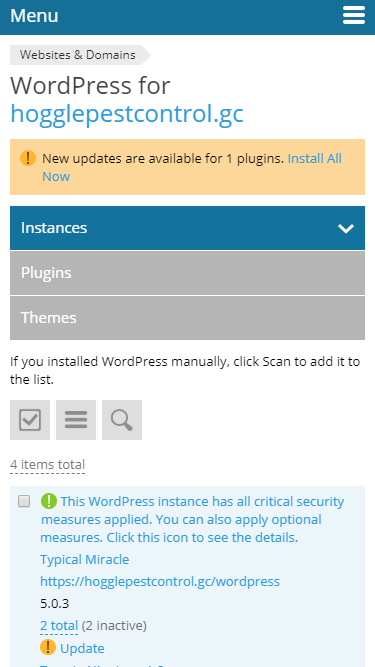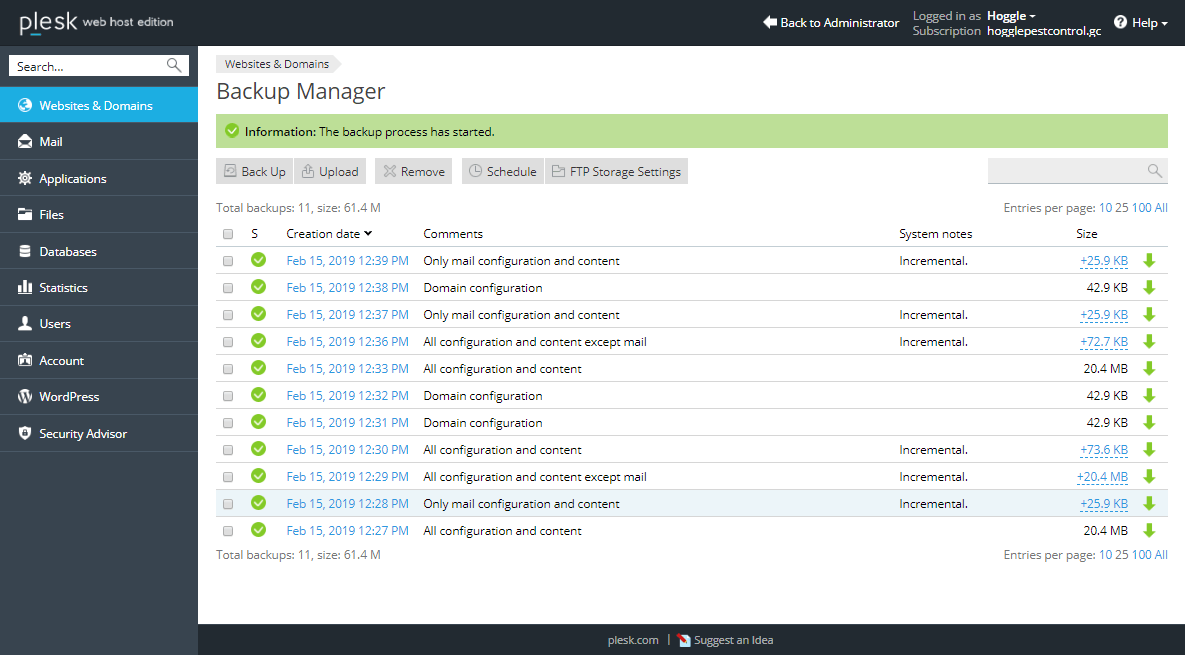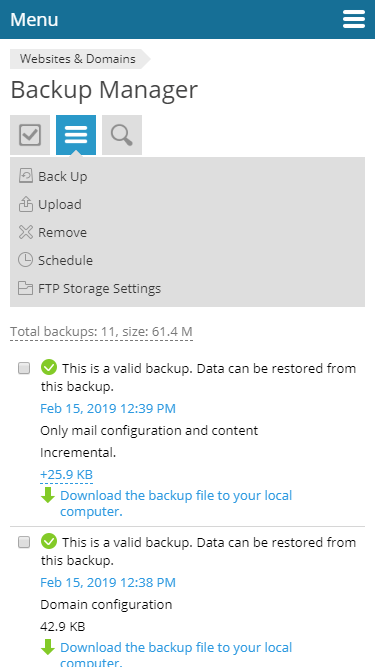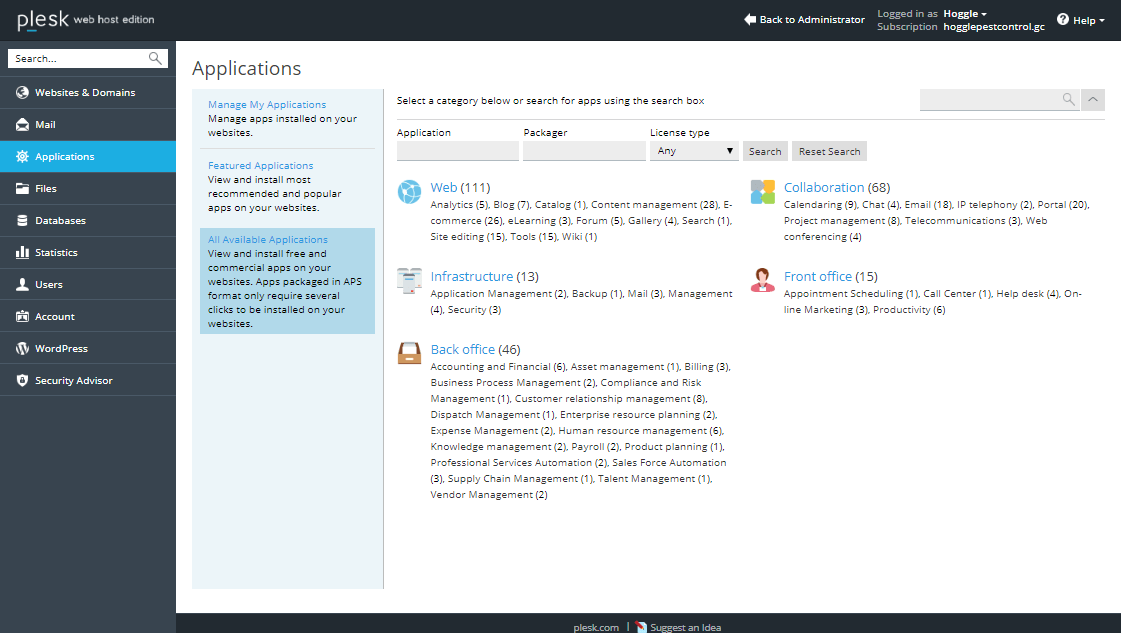 24x7x365
Our team are here when you need us, no matter the hour.
Phone, Live chat or Ticket
We make it easy to get in touch when you need us.
Fast response time
We aim to respond to ticket with 15 minutes and always aim for a first-time fix.
Expertise
Our staff hold a range of certification, including Microsoft MCSE, Cisco CCNA, Red Hat, cPanel expert, Plesk expert and more.
Proactive monitoring
With a choice of monitoring levels, we will often fix a problem before you are even aware it has happened.
Free Migration
If you are moving host, our team will migrate your website for free. It is all part of the service.
FAQs
There are no minimum term commitments you need to agree to with our VPS Hosting plans. You can cancel your VPS Hosting plan at any time by simply contacting our billing team via the client area.
Our experienced technicians can assist you with any upgrade you may need to make in the future. In most cases, we can upgrade your server's resources without requiring a migration.
Yes. Just like a dedicated server, you have full control over your VPS with root/SSH access on Linux servers and administrative RDP access on Windows servers.
We only backup VPS where the client has purchased a backup plan from us.
If you prefer to speak with one of our sales specialists over the phone, please call 0800 862 0380, or e-mail us on [email protected]
All aspects of technical support covered under our SLA is provided at no charge to you. Our support department are reachable 24 hours a day
Ready For Amazing Hosting?

Contact our team now

Our product experts are available to help you find the perfect solution for your organisation. We are available via live chat 24x7 or by phone from 9 am to 5 pm (GMT), Monday to Friday.
Our Accreditations


Committed to your data security